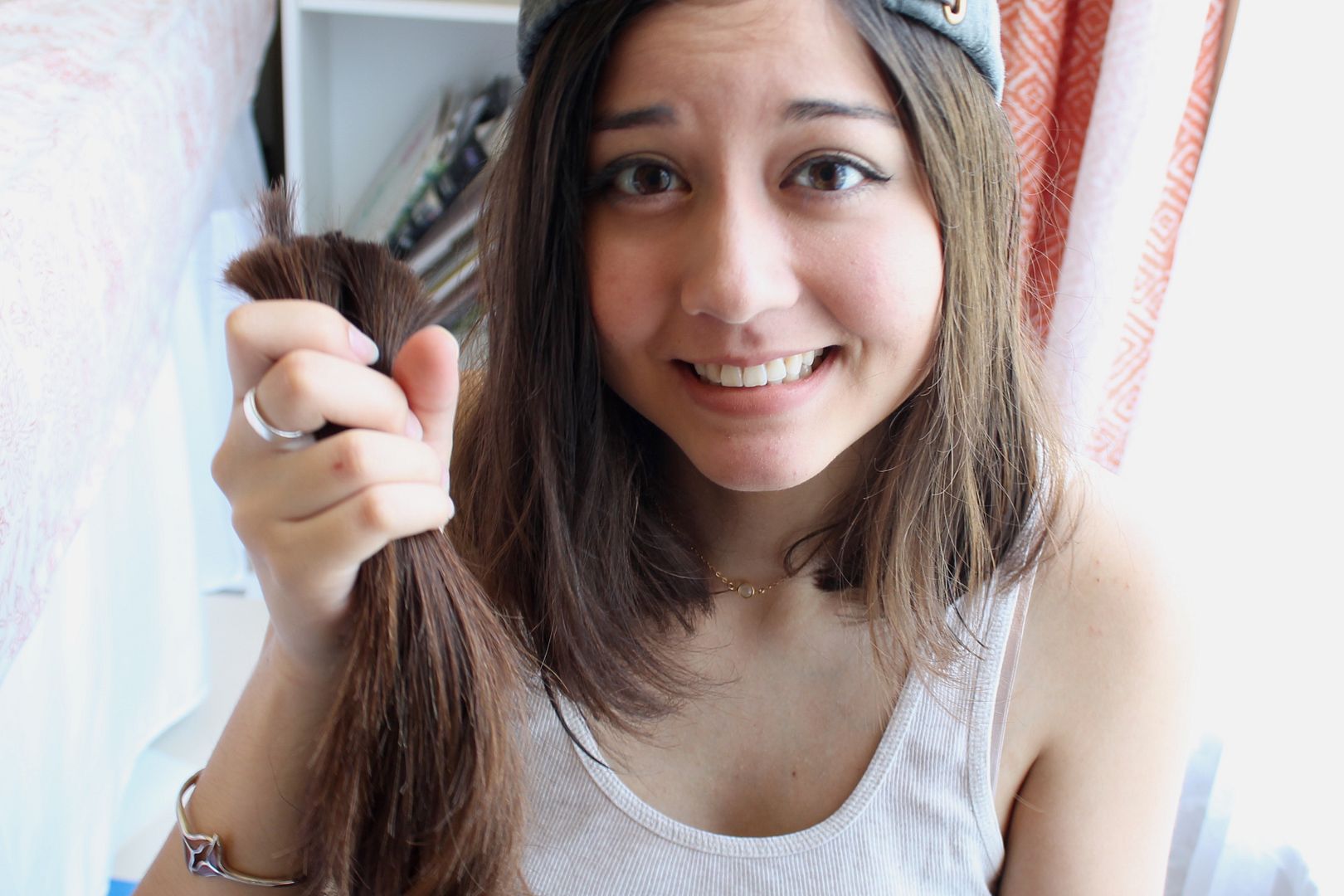 Here's the obligatory before and after shot.
It's been about three years, and I've cut off my ponytail once again. I woke up last weekend and thought, "What a great day to cut all my hair off!" No joke. It's one of those times in life when a rash decision is the best way to go about something -- because overthinking it often leads to worry or paralysis.
So twelve inches of hair is in a bag, ready to be
mailed away
, and I'm here a pound or so lighter.
I hope your summer has been as fun or strange or just lazy.
P.S. Stay tuned for a blogpost about how screen printing has been going over here!