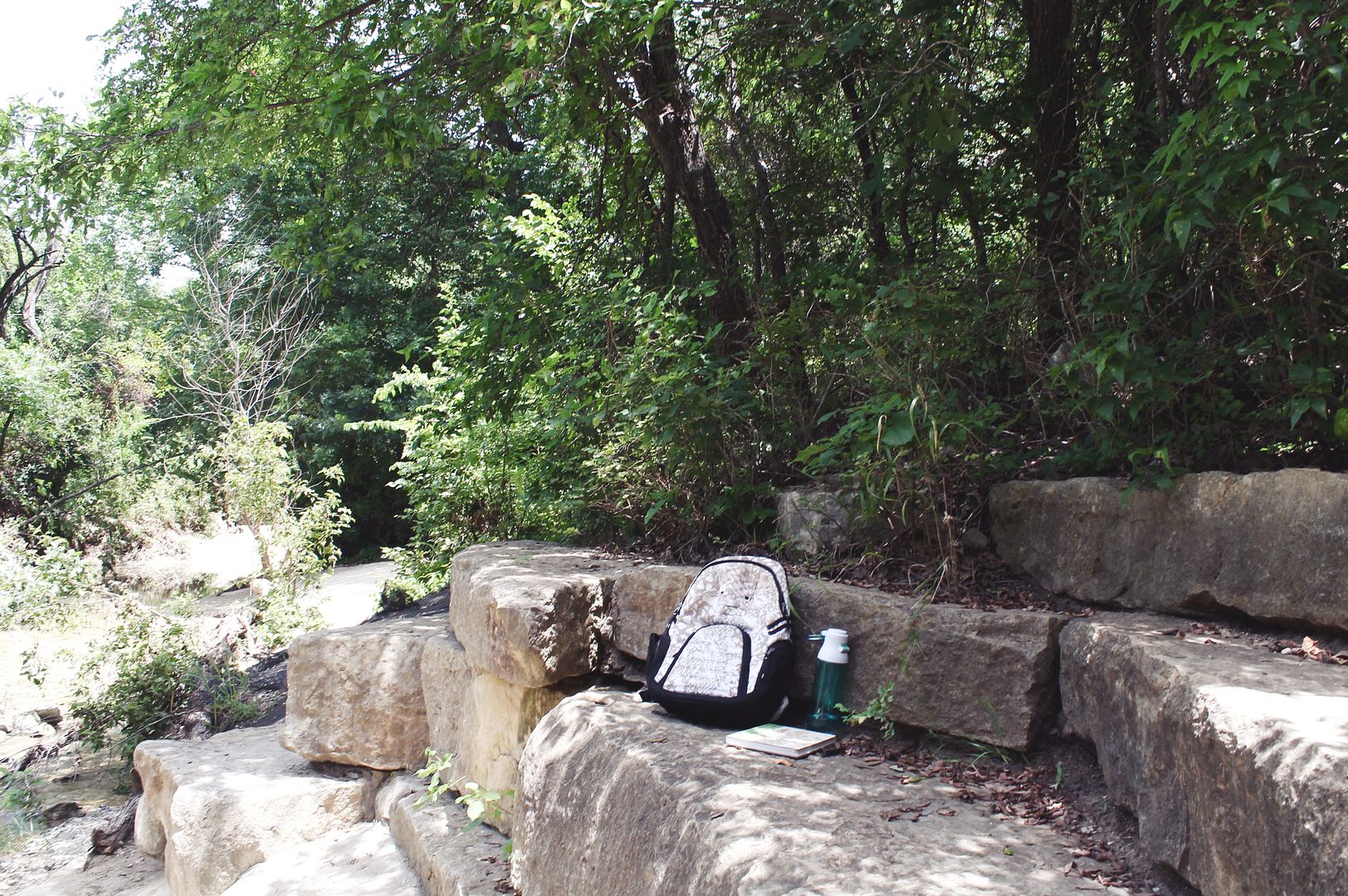 Today when I left my house and entered this park, my internal eyes were zoomed in on myself like a microscope. It's by no means the first time I've been self-absorbed, but it's one of the more acute days I've ever had, and the only way I knew how to escape was to get out. Get out of the house, out of my head, and stare at something different -- other then myself and what I didn't want to see. But the truth is, I could barely see anything around me. I couldn't see the people I was passing. I couldn't see the trees, the water. I was mentally blinded by my own self.
The good news is, when I exited that park, I had new eyes.
That's the best way I can describe it. I've never needed new eyes so badly in my life, and no one else could give them to to me, other then Jesus. Because as I walked out, I wasn't looking at myself anymore, but Him. Just staring at Him. There's a freedom at looking at the cross that is so much bigger than oneself, than ones past or future, that is all-encompassing, and it's the only real freedom I've ever known. It's the only real purpose I've ever known. I don't understand how I can lose sight of it so repeatedly, but I have comfort in knowing He's never letting me go, even when I do.
p.s. been a while since a post like this, hah.
edit: I felt a piercing need to add to this post the day after writing it, just to clarify my own ramblings for myself (and anyone who actually reads this). It bothered me that the ending of this post left off on such a high note, because the reality of today is that high note has already gone a little flat. That one documented good day up above is the consequence of unnumbered lousy days. My helpless pride winces at the knowledge that the only pathway to a fuller revelation of Love is a clearer exposing of my wanton sin -- so here's that appropriate, discouraging, and rather paradoxical ending.