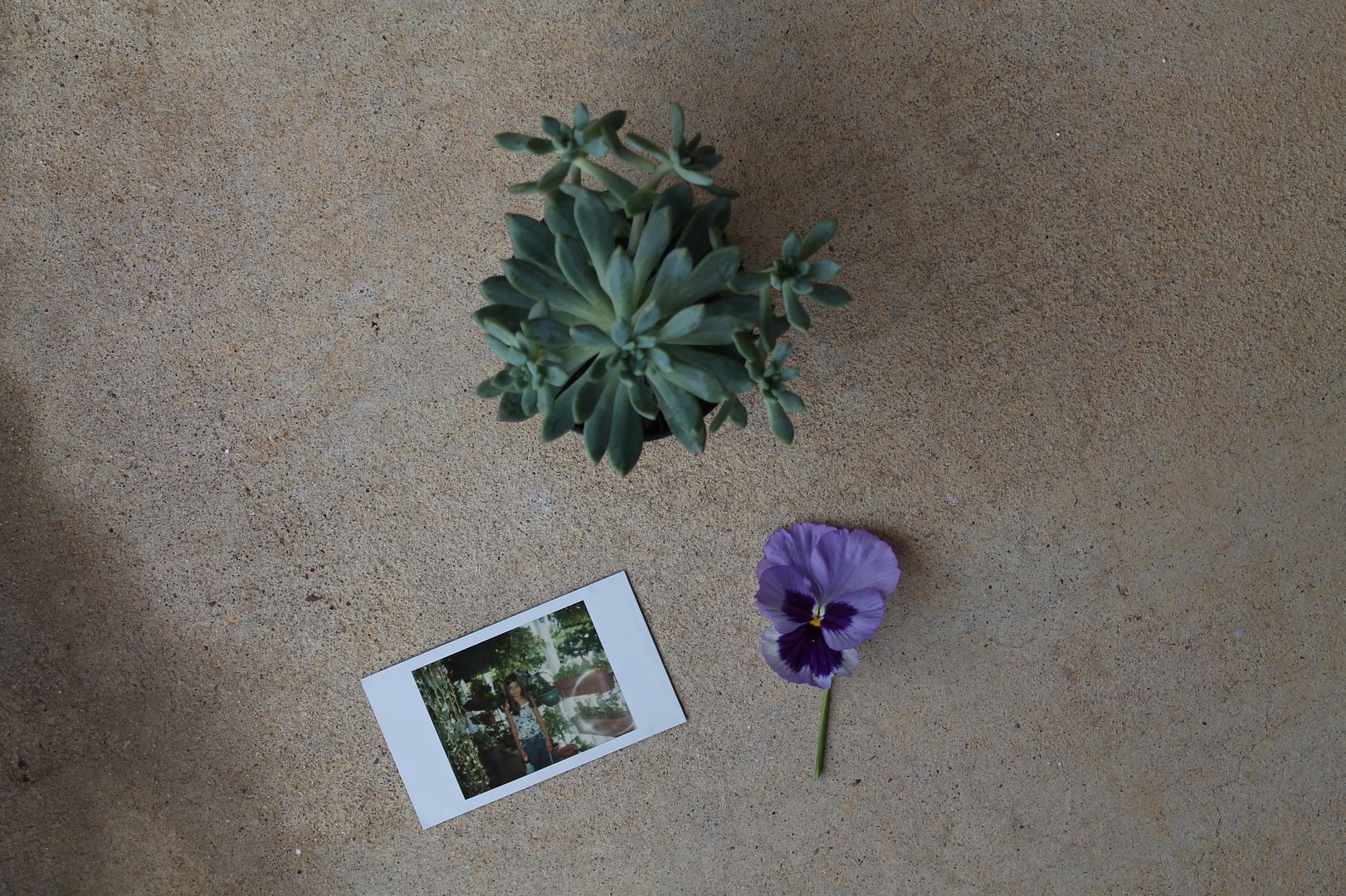 The timeline for posts is about to get wonky because I'm so backed up on old photos, but I wanted to post these fresh ones today. So who cares, only I will be able to tell, right?
This summer is about to look very different from most others, since school starts again for me in only two weeks. So I'm squeezing in as many photoshoots with plants and personal painting projects as I can before it's back to the grind. Sheesh. I want to take a nap just thinking about school again.
It's rare for me to share school projects on here, but this week I'm planning on photographing a few pieces. On a side note, one of my downfalls this summer has been creating my very own
tumblr
. I had one before, but never got into it. So I figured, "Since I hated it last time, might as well give it another try, eh?"
Disastrous is what that is. I am already addicted. Ah.
Also, that polaroid is something I dug up while laughing over old photo albums. It was the good ol' days when I helped my neighbor water her tropical jungle of a patio. Oh, plants. The joys they bring.
Lastly, here's a quote from one of my favorite books I re-read this summer:
"'It is a pity to gather wood-flowers. They lose half their witchery away from the green and the flicker. The way to enjoy wood-flowers is to track them down to their remote haunts -- and gloat over them -- and then leave them with backward glances, taking with us only the beguiling memory of their grace and fragrance.'" -The Blue Castle