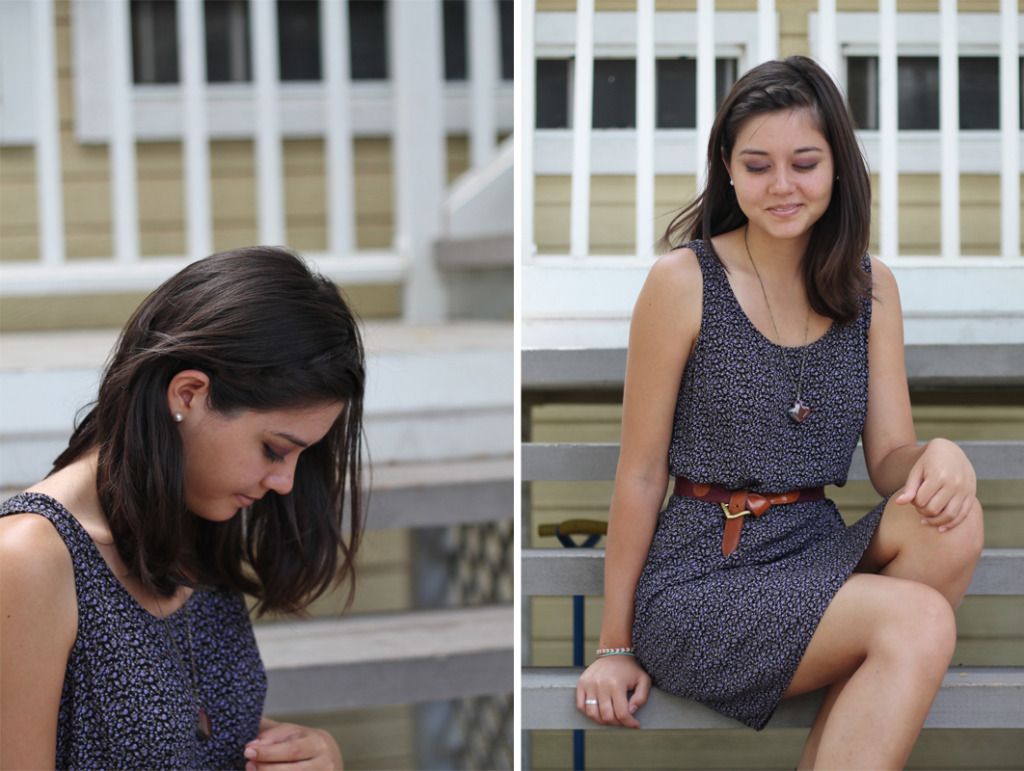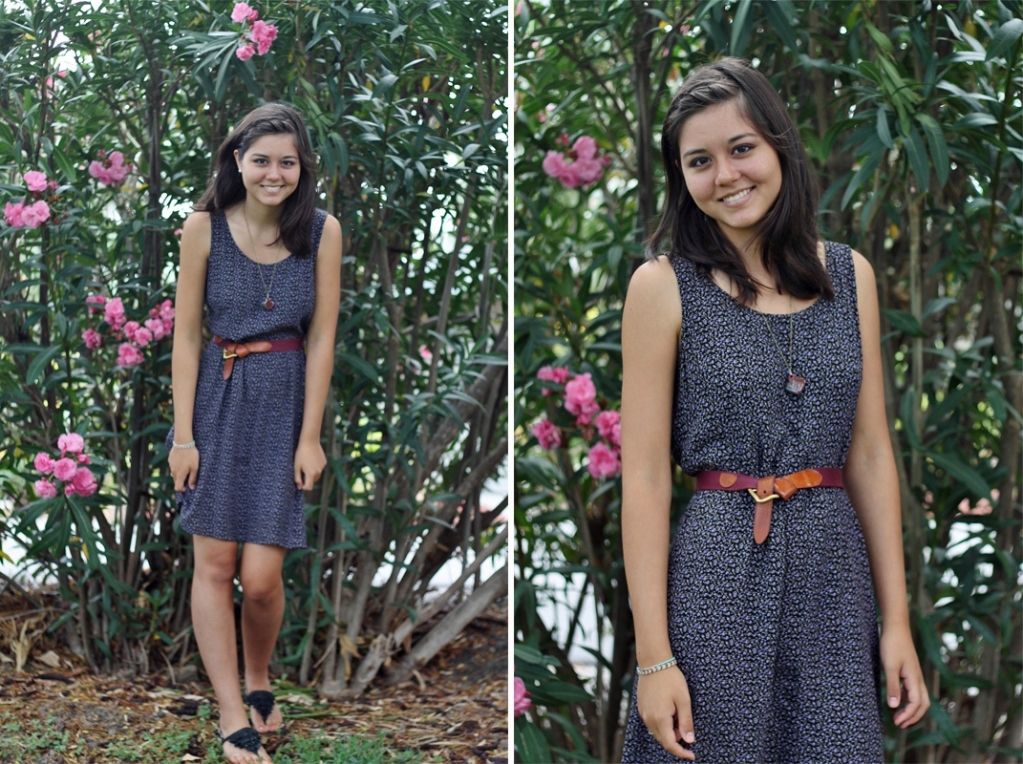 dress: garage sale // belt: tuscano // necklace: handmade // shoes: target
It's rather hilarious to look at my closet now, because I know five years ago I would have loathed most of the pieces I now wear. My style has changed immensely over the years, and I'll admit, it's mostly due to the influence of fashion bloggers! Lots of the clothes I wear are thrifted, free, and the dress above was found at a garage sale. Let's just say, I'm hoping to go to another garage sale soon. They can be gold mines. Very cheap ones, too.
Though the aid of my
fashion pinterest board
, clothes have become more of an art then a daily necessity. The colors, textures, and overall style of a person's outfit does speak volumes; and so fashion has just become another medium for me to grow in creativity (and frugality).