Yay! Yum! Is today the day I get to tell you how much I love spaghetti? Because yes, yes I do. It's really rather odd because there isn't a drop of Italian in me. Maybe my Asian-and-American mix just got jumbled in this weird noodle-tomoato combo. Can you tell by my writing style that I am rather jumpy and hyper sounding? Yeah, I have no idea why, because I'm feeling rather lazy at the moment. Oh well.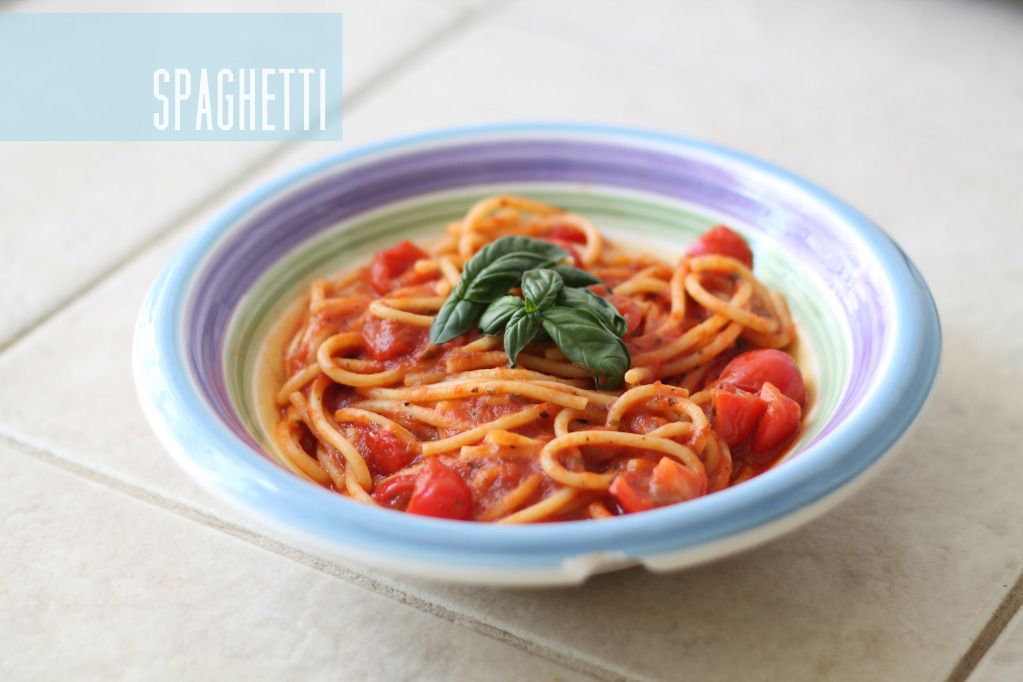 Today was one of those days when I didn't plan on doing much and then "nothing much" turned into a blog post. Who knows how those normal days turn into headband-making-yummy-food-fashion-post days. They just do.

Know what else I realized today? Yellow seems to be infiltrating far too many areas of my life! My blog, my clothes, and so on. It's a matter of great irony, since I remember declaring around the age of ten that, "I hate yellow!" And look at what's happened. I look like a banana most days!

Happy Wednesday!