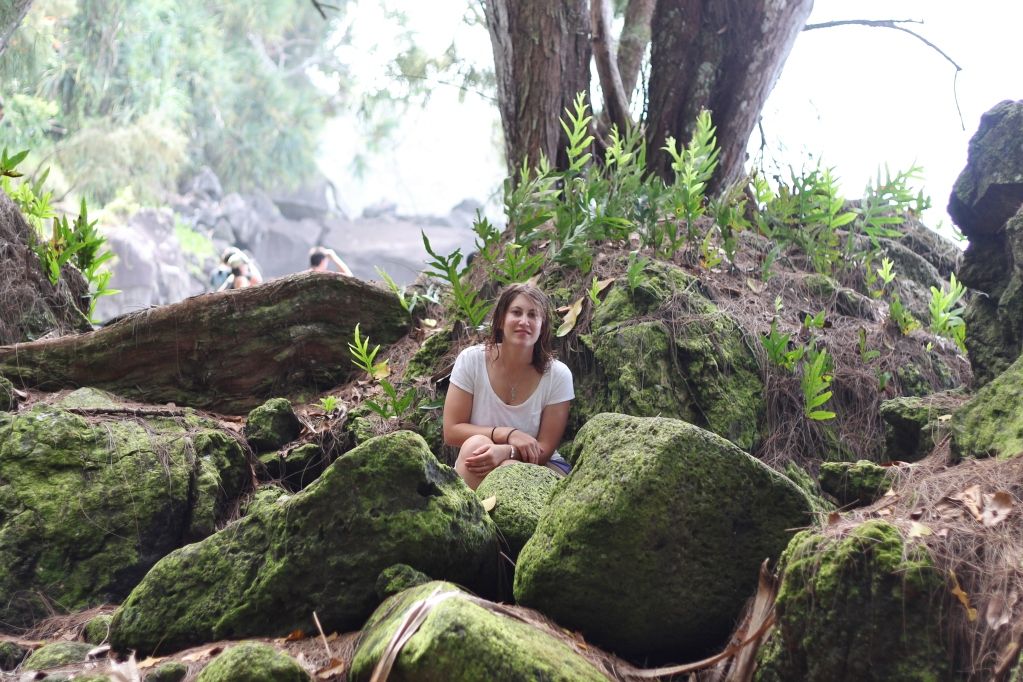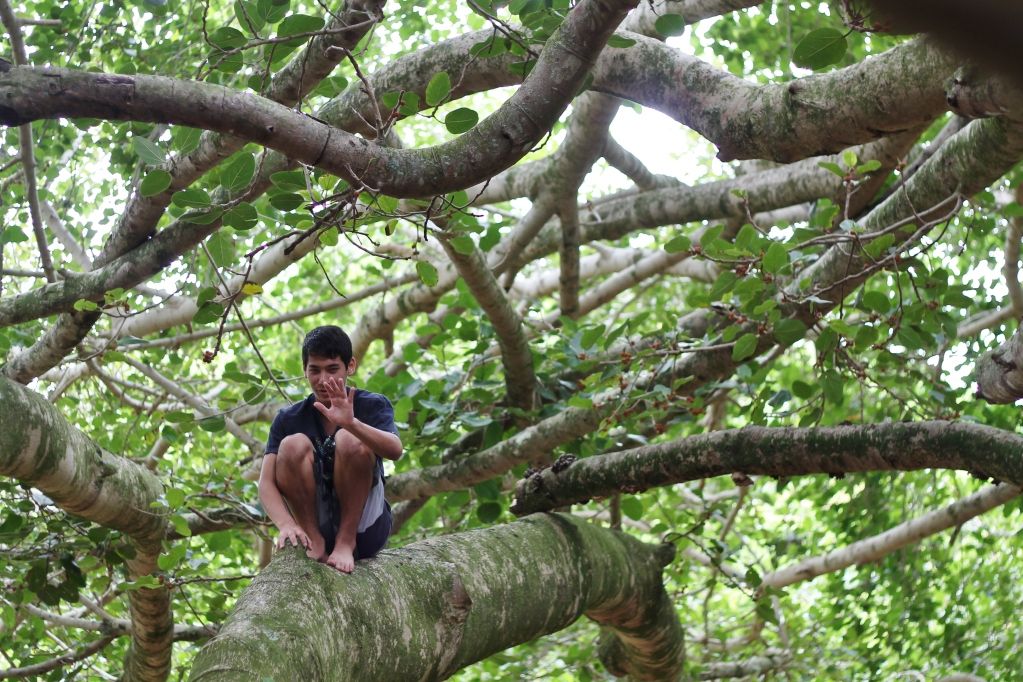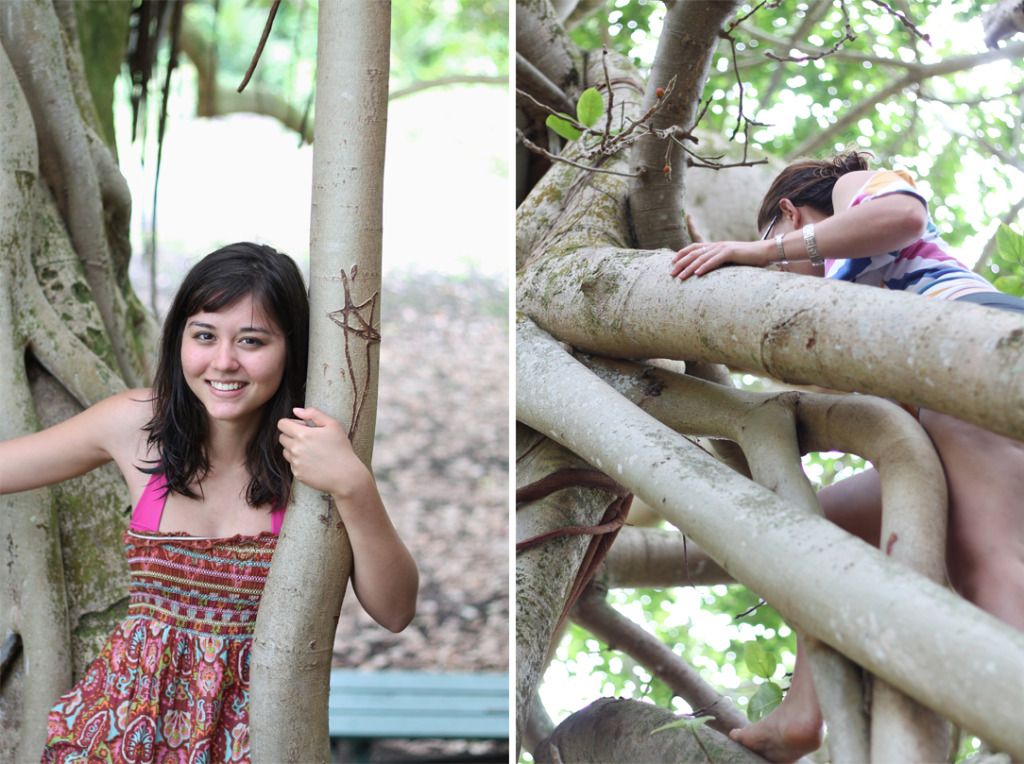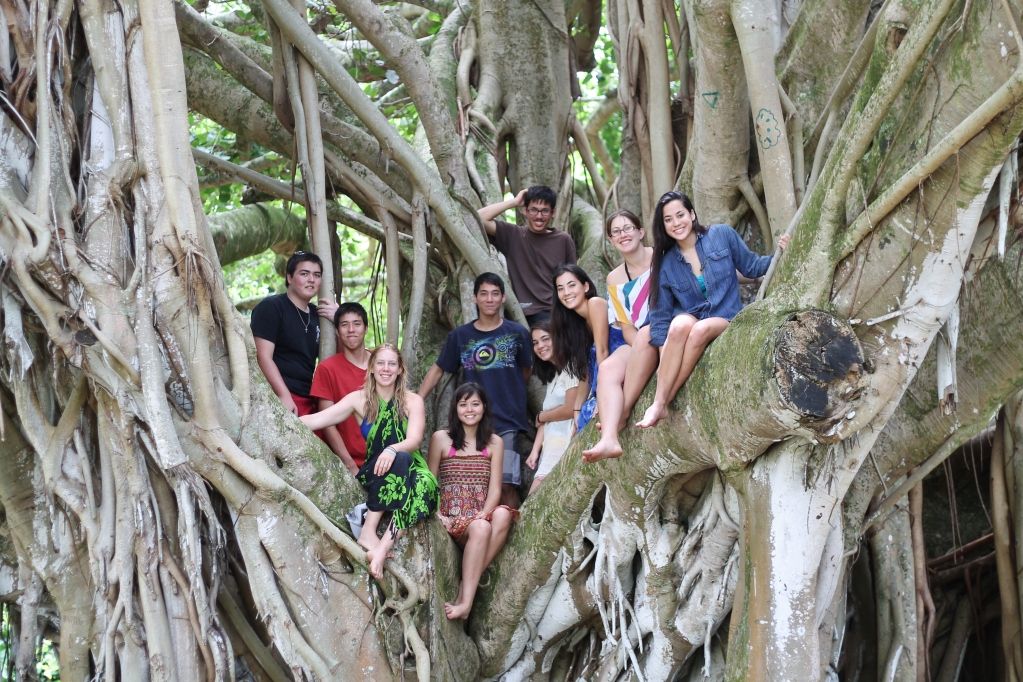 Yes, there were trees. Lots of them. They towered authoritatively over the ocean. The contrast between sea and forest was remarkable. Half the time we were camping I felt like a person in a novel, imagining the descriptions of such picturesque scenes of land and water.
During our hike we came across glowing patches of rocks, perfectly illuminated by the sunlight. Ferns peeked out from around the edges and dead leaves matted the earth. As we continued, we found our very own dragon's egg. The large rock nestled comfortably within a patch of trees which was surrounded by glowing sunlight and greenery. It's enough to make one's heart swell.
We later explored the insides of a banyan tree, curiously scurrying (or stumbling) through it's boughs and reading the mysterious etchings along the way.
Of course, we left our own mark. I look forward to leaving another in a year or so.