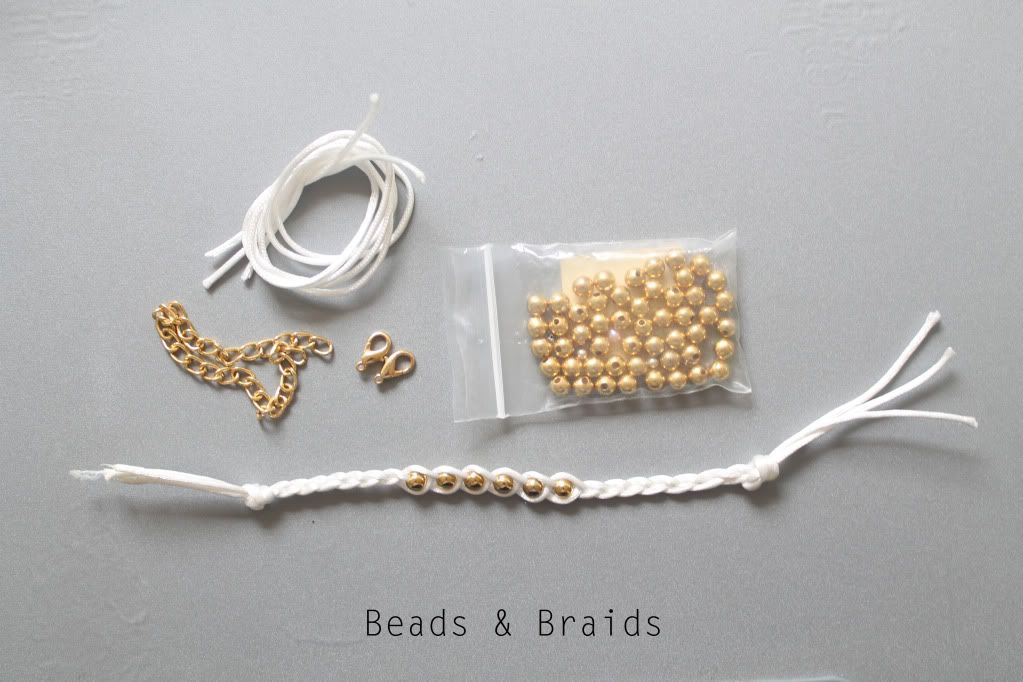 This is coming from the girl who had four wisdom teeth removed last Friday. After a weekend of grogginess and complete unproductivity, I thought it would be the proper time to do a fun craft tutorial.
You'll need: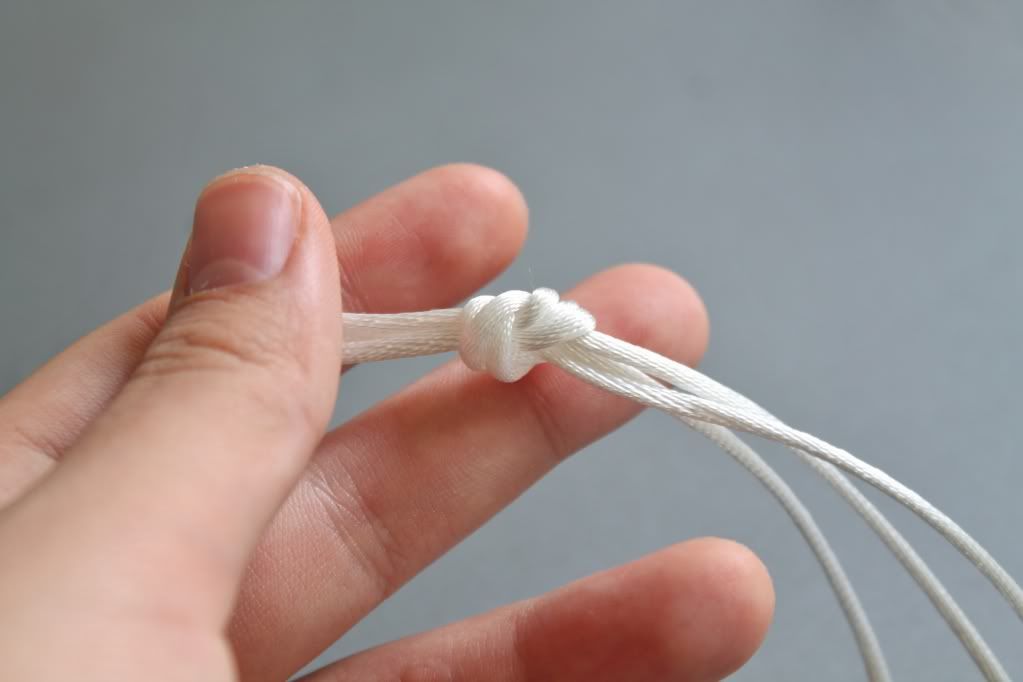 First, cut three pieces of chord at about nine inches long. Tie a knot at one end and begin braiding for and inch or two (or you can begin threading beads on immediately). Now, it can be tricky to string the beads onto the chord if the holes aren't large, so make sure your chord and beads and compatible. Simply continue braiding the chord as you add beads.
To finish, I tied knots at the end and tied the chain and clasp in; or you can continue braiding and simply tie the bracelet onto your wrist, like a friendship bracelet -- you can even make a loop on one end and tie a button onto the other. Anything goes!
Do what's easiest and have fun!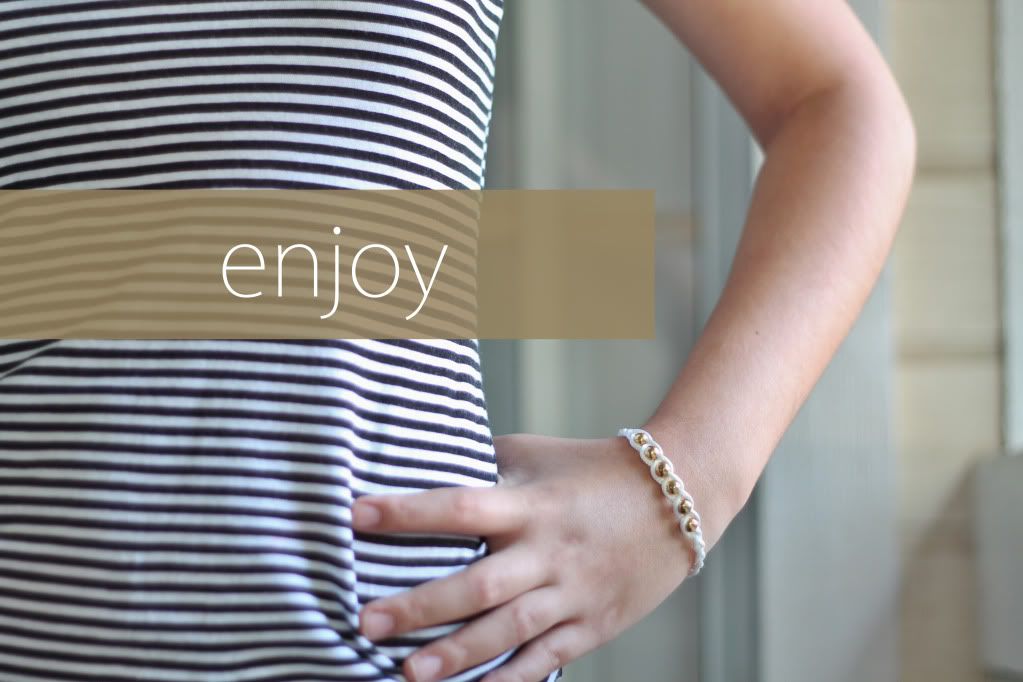 P.S. Keep and eye out for the fun giveaway I'll be announcing this Friday!