It's been ages since I saw this DIY project online, and after months of thinking about it, I've finally done it. Amongst the messy piles of books, half-done jewelry projects, scraps of paper, and constantly tumbling objects -- this wall art was born. It actually turned out much better then I had anticipated; as lame as this may sound, I am smitten by clothes pins. They're just the dandiest things, and because they're made of wood, they are even more charming.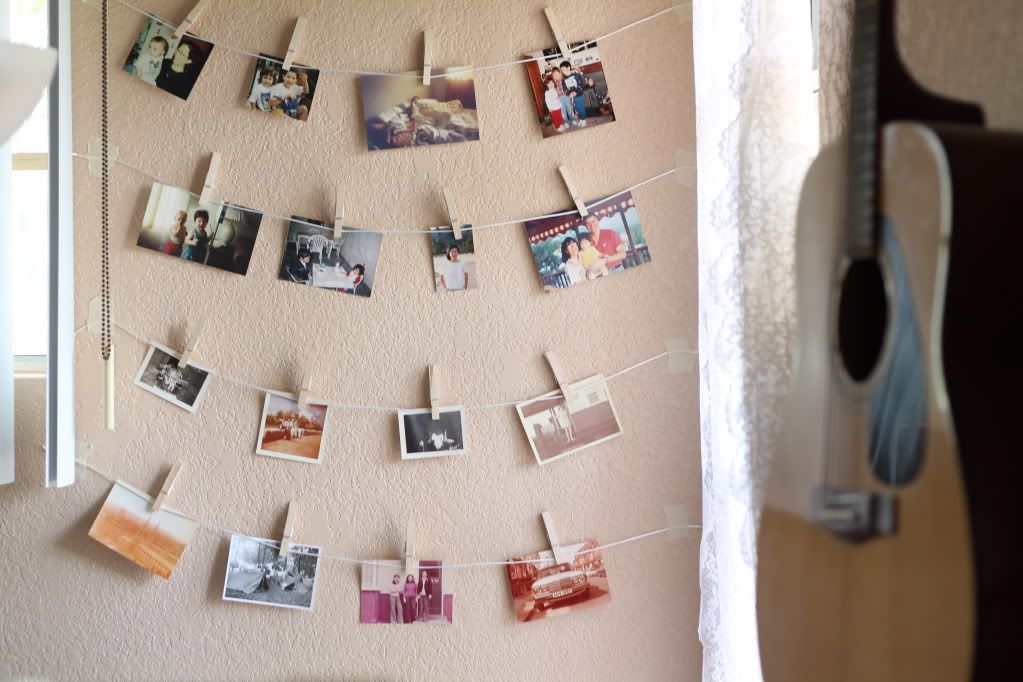 Now, I hate to sound sentimental, but when browsing for pictures, I literally got choked up while turning through old baby books and photo albums. I finally wrote the poem that had been stirring in my heart the past few days. Hope you guys like it.
Look at how we've grown.
I guess I should have known.
This moment isn't forever-home.
How the time has flown.
When the baby pictures are shown –
Memories set in stone –
Faded pictures, grainy tones –
Look at how we've grown.
Look at how we've grown,
Unharmed, no broken bones.
Childhood was our safe zone;
Adulthood's calling with a low groan,
No more orange safety cones.
New seeds must be sown.
Goodness, look at how we've grown.
-Kimberly Hanson