There's something about
hand-stamped
and
screen printing
that's been catching my fancy lately; and when that happens, I know I have to give it a spin. So the other day I brought out the acrylic paint, foam stamp, fabric, and mustered up some creative thinking. Of course, I was totally and undeniably inspired by the amazing tutorial over at
A Beautiful Mess
. However, instead of a dress, I choose to decorate a tote bag in-the-making. It's been in that sad transition-making stage for quite a while, so it's a good thing I finally finished it up.
Here's what I did.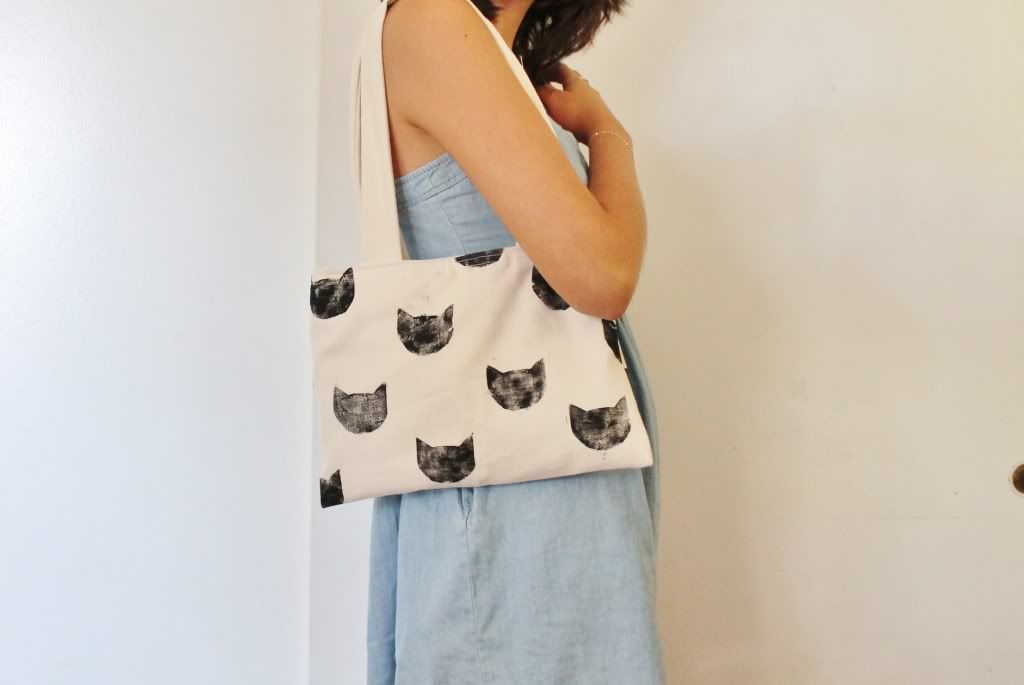 Leave it to me to forget that if I stamped all the cats the same direction, on one of side the bag they'd be upside down. Well, there you have it, two totally different bags. Alright, I at least realized it half-way through, but at that point, there was no turning back. So on one side, it's a cat bag! On the other...it's sort of looks like a space ship! It's called art, people. And, at least you get to learn from my mistakes.
I had tons of fun making it, though; and I do believe I'll be trying it again soon. How about you?