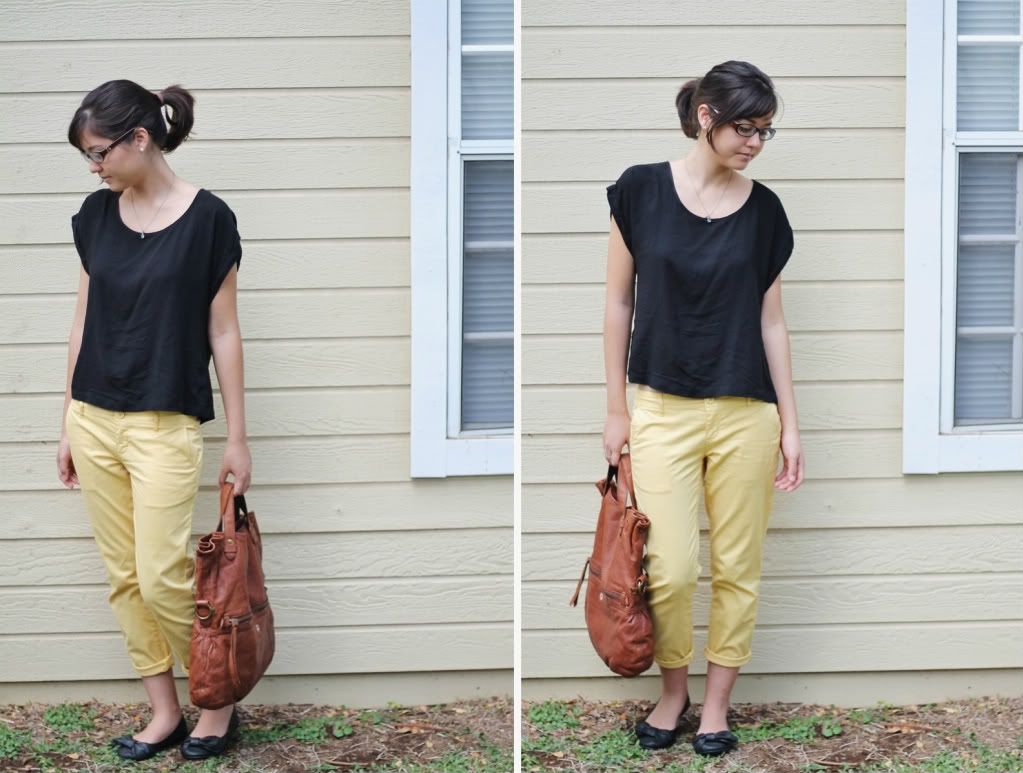 shirt: target // pants: target // shoes: my mom's // bag: a gift // necklace: etsy
Last weekend, Mom and I wandered through stores, filling up our shopping cart with odds and ends. It was a day I had been looking forward to all week. There's something special about meandering through aisles together, looking for ribbon and pots and facial cleanser. I treasure those moments more then is probably normal.
The best part was our trek through Target, though. "Colored jeans" was on my list of things to buy, so the racks of bright colored pants transformed me into a kid in a candy store. I took about five pairs of pants into the dressing room and came out with these comfy yellow ones. Dramatic much? I think yes. My sense of style has really been transforming the past few months. I'm enjoying this journey, though; and my life is getting a bit more -- colorful.
How do you feel about colored jeans?