Seriously, you need a pinwheel right now. They are amazing. I have discovered if you add a pinwheel to anything, it suddenly becomes epically awesome. Have a piece of paper? Put a pinwheel on it! Have an ugly, plain wall? Put a pinwheel on it! Have an orange smoothie? Alright...maybe it doesn't work all the time, but you get my point!
I decided to now put pinwheels on gift boxes, cards, and even some plain kraft paper to make super-cute stationary! Kraft paper is one of my new secret loves. My mom handed me a roll of it (more like the end of a wrapping paper roll, but hey, it works) during my pinwheel photoshoot, and I immediately found a use for it. This may be a weird, pack-rat kind of habit, but I can't throw nice paper away. I've even been known to keep the paper used to wrap around a bouquet of flowers. Ehem, yeah, I am weird.
So at this point, I am guessing you are dying to make your very own pinwheel to decorate, well, everything? They are very easy to make. All you need is a square-shaped piece of paper, scissors, and glue (I use a glue gun. It's a life-saver.). Cut from the corners to the center about 3/4 of the way. Then fold in every other corner and glue accordingly. I use a button to conceal the center (yay for buttons!), and there you have it.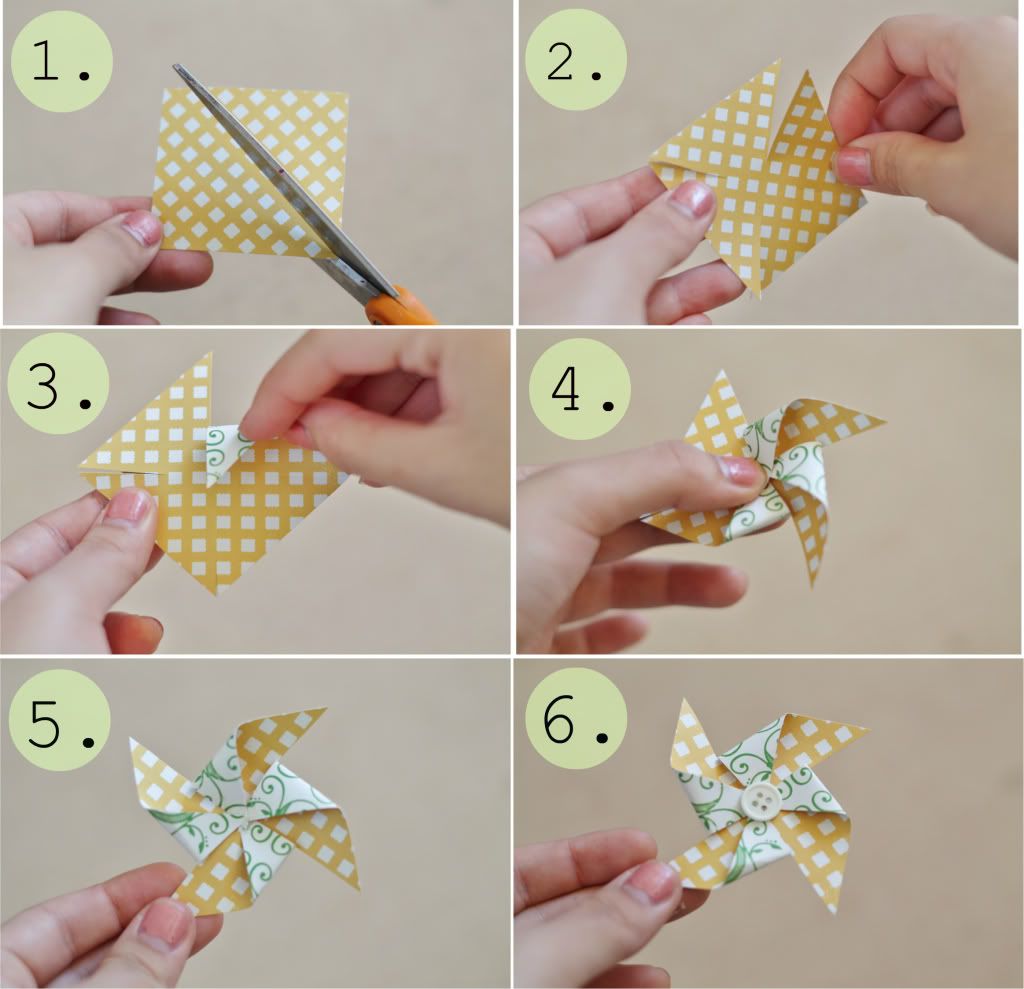 If you haven't fallen in love with pinwheels by now, I don't know if we can be friends anymore.
Just kidding! I still love you.
xoxo.