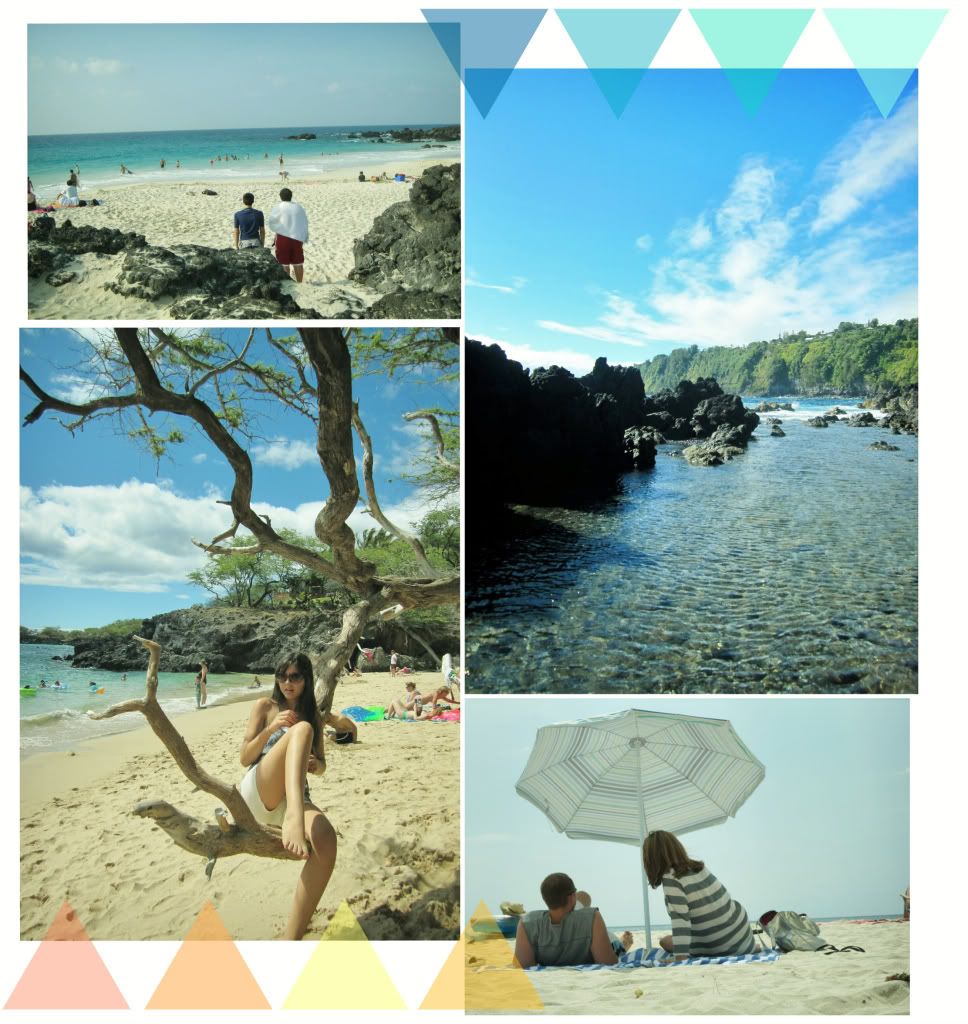 You want hear to about the something that just smacked me up-side the face for the shuh-zillionth time? Mkay, well, I was browsing pinterest (because I have a pile of homework nearby and I decided to be productive) when I suddenly realized I don't have nearly enough pictures of Hawaii. I mean seriously, since Perry came into my life, we just haven't gone roaming enough around this rock.
I
always
read and hear about people dreaming of coming to Hawaii; I mean, I've seen it a million times on Wheel of Fortune. Pat Sajack draws out the anticipation as the person squeals after solving the puzzle, "Strolling Down a Sandy Shore" with three exclamation points at the end of it. He smiles, strolls over to the wonder-struck person, looks at the camera and says, "How'd you like to go to Hawaii?" and the person bursts into ear-cringing ecstasy.
Then cue our whole family saying simultaneously,
"We live here."
without too much enthusiasm.
So I decided to make a pact with Perry. We are going to roam, wader, trek, journey, and island-trot this little rock soon. Any specific places you'd like to see? I believe it's time to make a list.
P.S. yes, the very sad collage above are some of the only pictures at the beach I could dig up at the moment. i feel like crying.