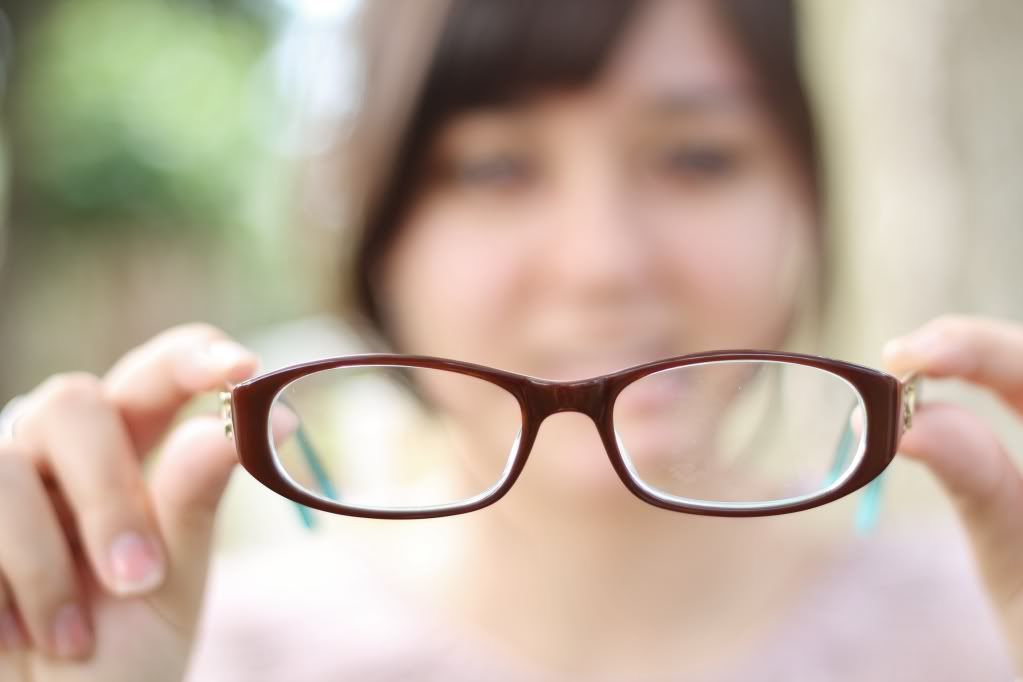 planned photo.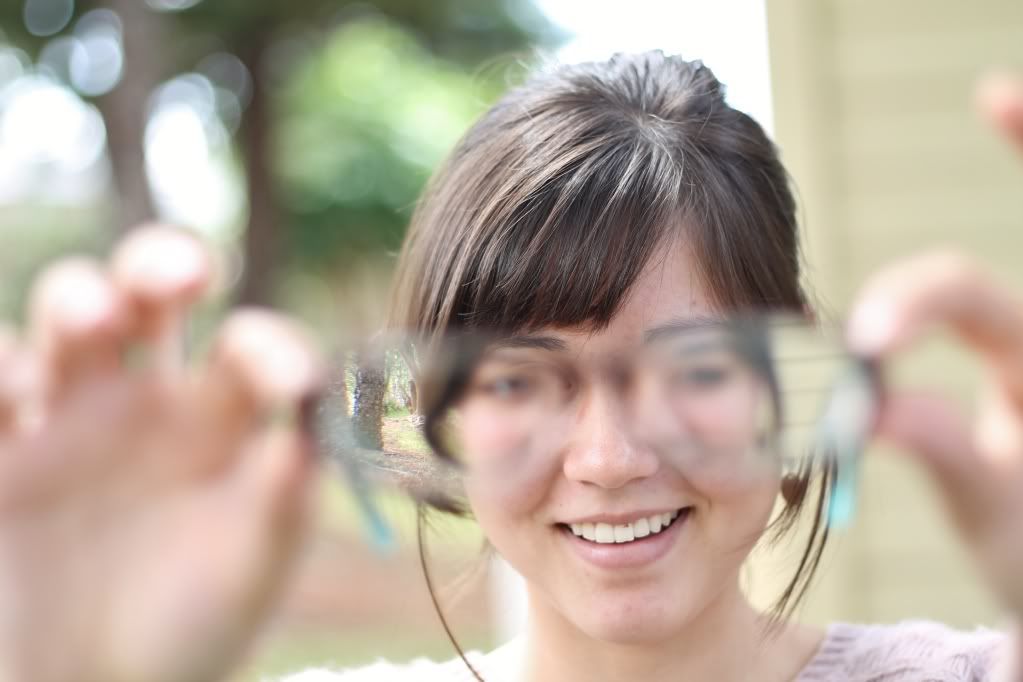 epic fail photo.
normal photo because sometimes I like to look normal.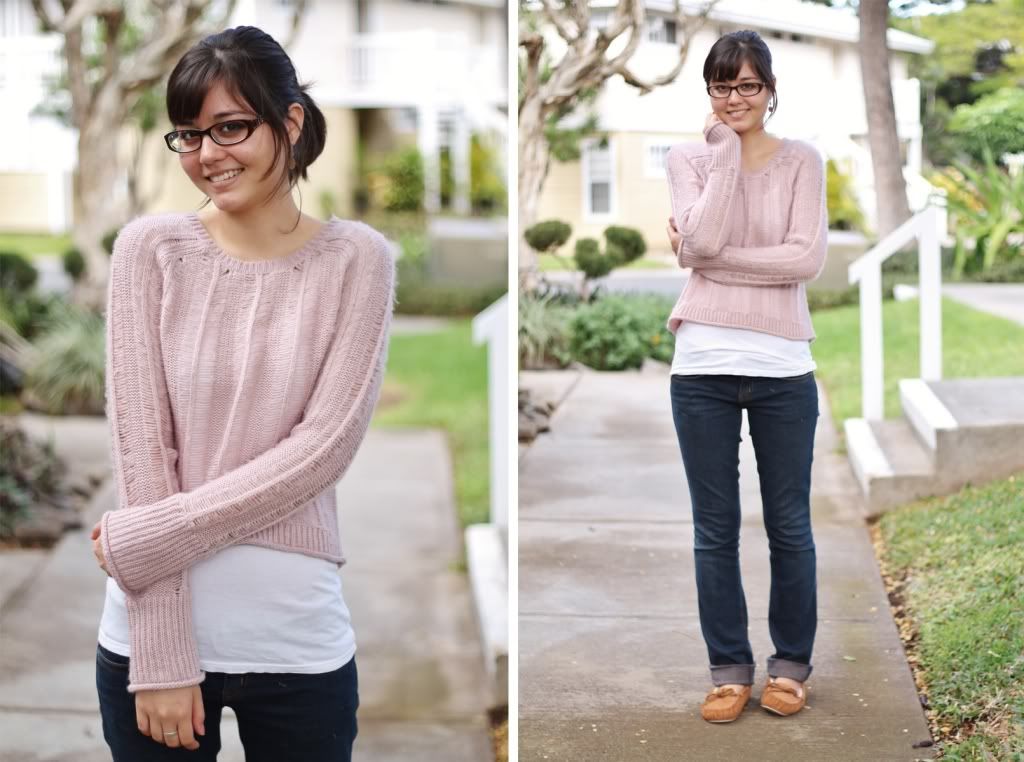 sweater: macy's // camisole: wal-mart // jeans: hurley // shoes: minnetonka moccasins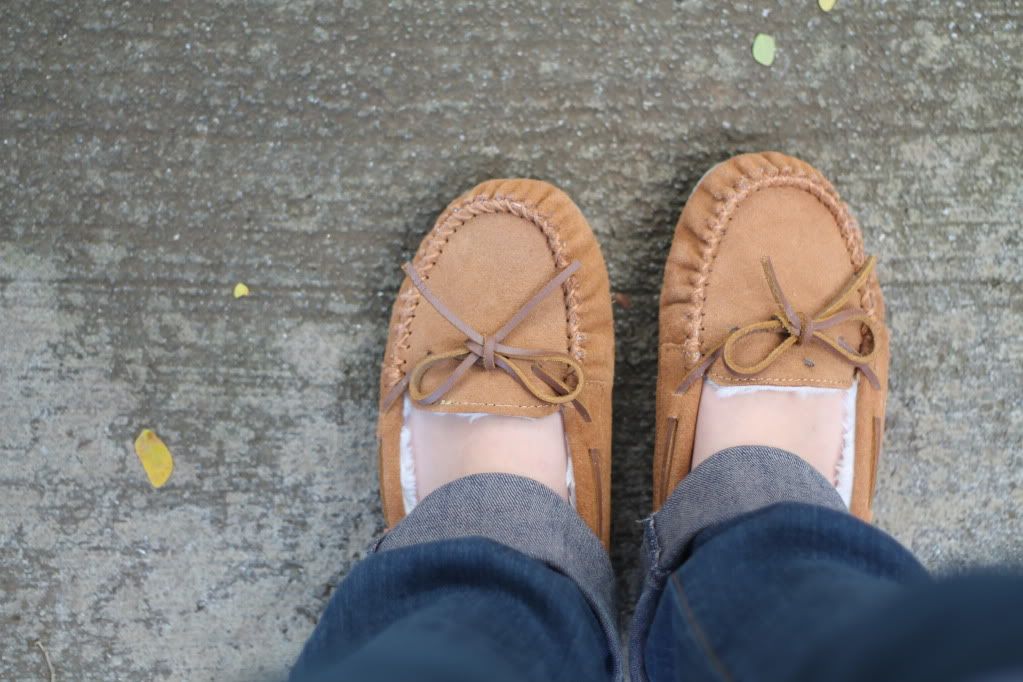 Enter new nerdy look! After years of wearing contacts, I have finally made the switch to wearing glasses full-time. I'll admit, at first I was a bit nervous about it all; the past few years, I used to be extremely self-conscious about wearing glasses. They just didn't look right one me, and I soon succumbed by switching to contacts.
However, I am happy to say that after four years, I have finally accepted glasses. I have decided they don't look half as bad as I once thought they did. I'm getting over this self-conscious thing. It's just plain silly, that's what. And defying this fear is really quite freeing; I can already see the word for 2012 coming to pass. Growth. Time to start this growing process.
"Come here, Mr. Fear-of-Wearing-Glasses. I smash you."
Moving on.
A shout out to my dear mama for taking most of the above pictures for me. Sweaters are sort of a new addiction -- and so are moccasins. Seriously, I am wearing those things everywhere. The first time I put them on, I yelled out, "They're just so fuzzzzy!" in front of a the whole shoe section in Macy's. It was rather embarrassing. Thinking back, I ought to have said fluffffffy -- then it would have been an epic Despicable Me moment.
Anyhoo, hope you all have a lovely Friday! I need to go make a potato salad. Just thought you should know.