If you know me, 7 o' clock is ridiculously early. For a girl who's lately been crawling out of bed at 10 o' clock in the morning, it's likening to torture. Ah, but photoshoots are worth it. We caught the sunrise. We unpacked our gear in an open field, found the broken wooden chair, and began snapping away.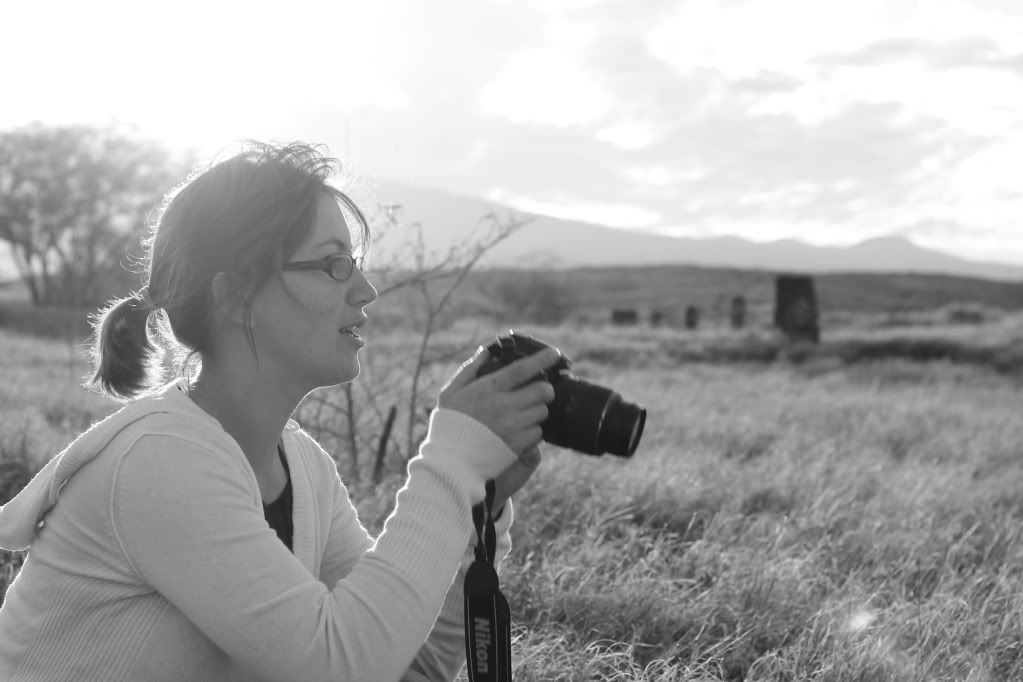 My beautiful friend was our model, and her sister and I never allowed for silence as the clickity-click of our shutters continued unceasingly. The sun slowly crept from behind Mauna Kea, and we caught the golden light for a few moments before it slipped behind a puddle of clouds.
The two last shots are probably my favorites. I am still trying to learn about manual mode a bit more before truly commiting to it (once I switch to manual mode, I never want to change back to another setting so that I really learn about it). Thanks so much for the websites you all recommended in the last post. They are really helping!