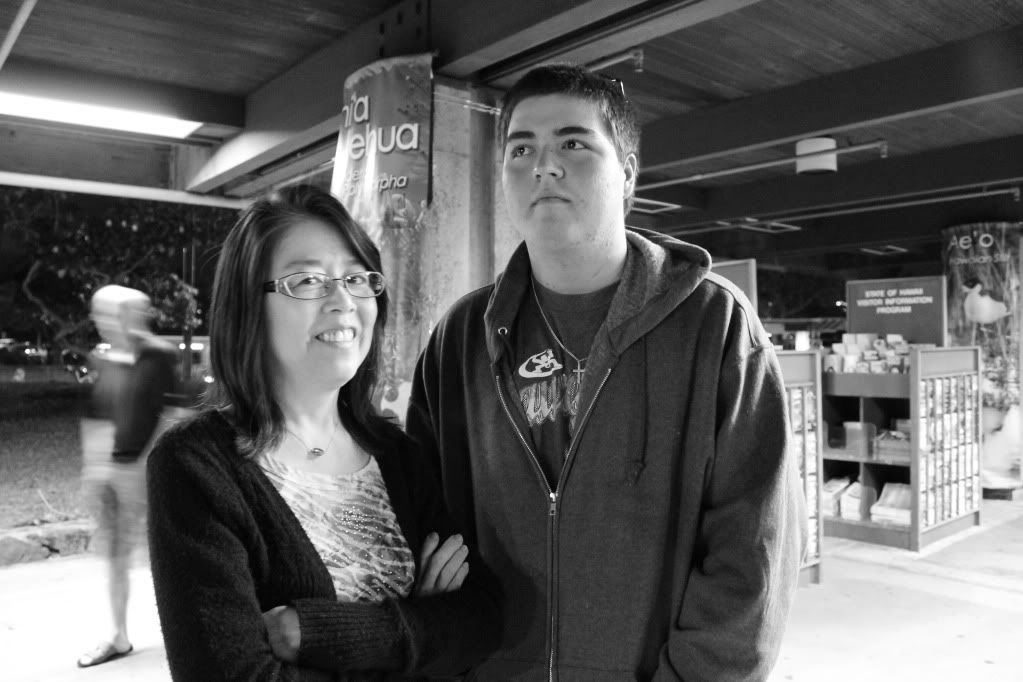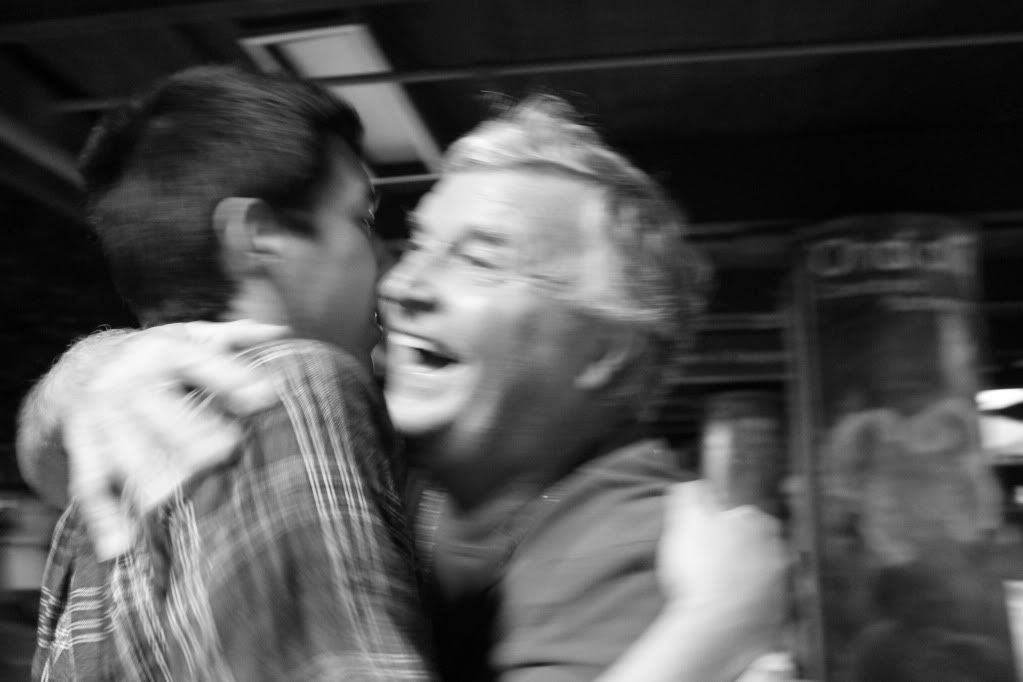 A whole week of anticipation had brought us to this moment in an airport -- waiting. We were expecting the 9:05 flight in from L.A. which was supposed to arrive half an hour ago. Michael and I proceeded to make jokes about the movie
The Terminal
while we waited on a wooden bench with Mom. Perhaps our older brother would end up like the famous Mr. Navorski (aka Tom Hanks) and have a taste of living in an airport. He probably go delayed. He probably missed his flight. Such were our comforting words to our anxious mother who was constantly peering towards the doors Nathan ought to have walked through forty-five minutes ago. I snapped a few pictures to ease the wait, and planned on taking a few shots of the first happy moments of our reunion.
Michael and I watched the road as Dad drove in circles around the parking lot in order to avoid paying the parking fee. "There he goes!" one of us would amusdely observe as the little, crusty smiley face on the radio antenna glided by.
"I didn't hear a plane land!" Mom cried confusedly as the doors opened and a train of people began wandering past us again. And again. And again. Where was
he
? I believed he would come through those doors. He had to. Just had to.
I saw a dark figure dart to the right behind a crowd of people. "I saw him!" I cried delightedly. He jumped through the doors, surprising us. I was jumping happily as he approached. Hysterical hugs and laughs and being picked up off the ground. Curious glances from surrounding people.
"A strong head wind delayed us an hour." Was the explination which melted all of our previous apprehensions.
He was home; and I had forgotten to take pictures.
P.S. Don't forget to enter the blue bow
giveaway
!