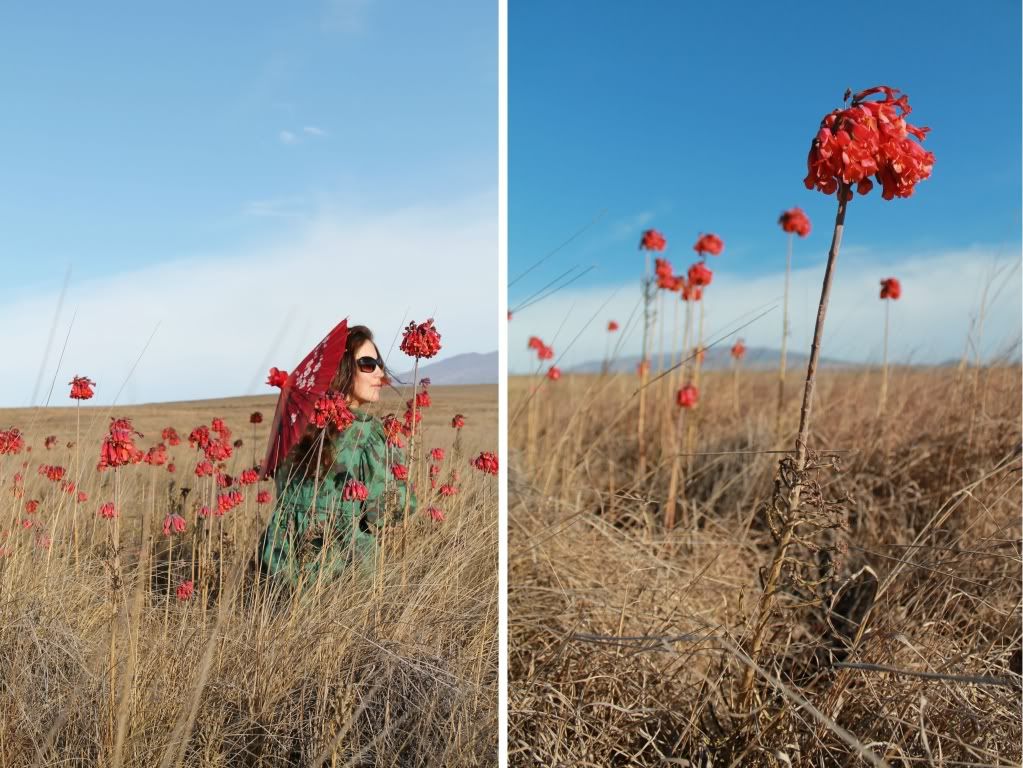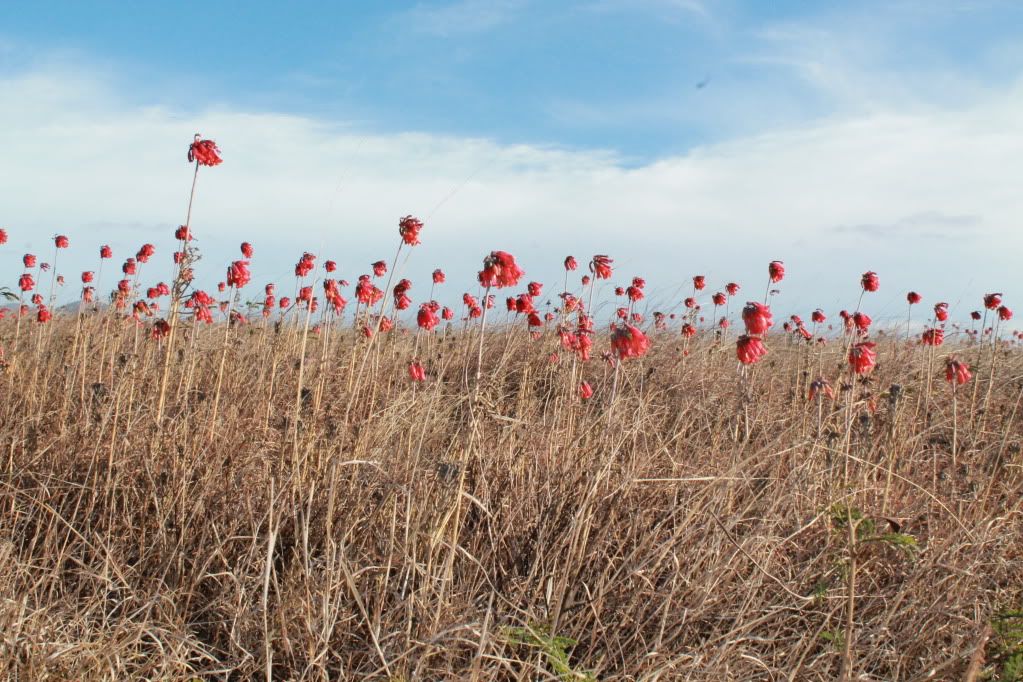 It started when I received a phone call that a dreamy field of flowers had been spotted alongside the road. Immediately, a photoshoot was scheduled and we later drove down to the magical spot. Our cameras were ready, and when I finally stepped into the flowery-goodness of the patch I realized what a perfect spot it was. I had been dreaming about such a spot and such a day; it was a gem of a time.


We brought out some props; the most perfect was of course the amazing red parasol, matching the amber color of the flowers splendidly. Nothing but the snap of our shutters and quick words was heard for quite a while.


The journey was not without it's adventurous side, though. Cars honked as they passed by, people pulled over to ask us questions. I was rather glad to escape from the conspicuous spot by the end of it even after that short while, knowing that I had taken photos which would never let me forget.