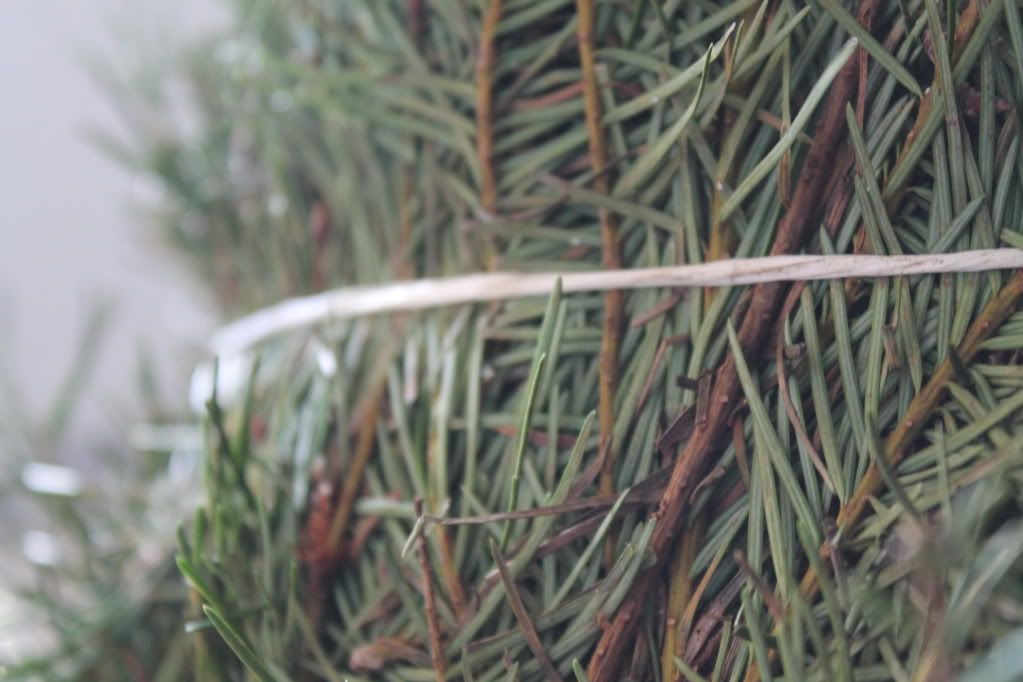 It started with a phone call and a trailer full of Christmas trees. Real Christmas trees. Firstly, let me say that never in the history of our family have we have a real Christmas tree in our home. Therefore, it wasn't a matter of uncertainty on my part when friends called and offered to drop of a free Christmas tree, having managed to get a truck load full of them. Long story short: they dropped it off, and the next day we got to work.

It took a deal of coaxing on my part in order for my parents to allow me to bring the piney smell of goodness into our house. You see, we've already got a Christmas tree. It's an artificial one, made of plastic and wire. It does very well, of course...but, you know.
So the next day my older brother and I chopped it nearly in half (the thing was gigantic) and I salvaged a few of the branches for wreathes and such. The lovely tree is currently adorning our bedroom (yippee! yippee! oh yeah...thanks, mom and dad), which means I get to smell it all night as it diffuses it's beautiful scent into the air.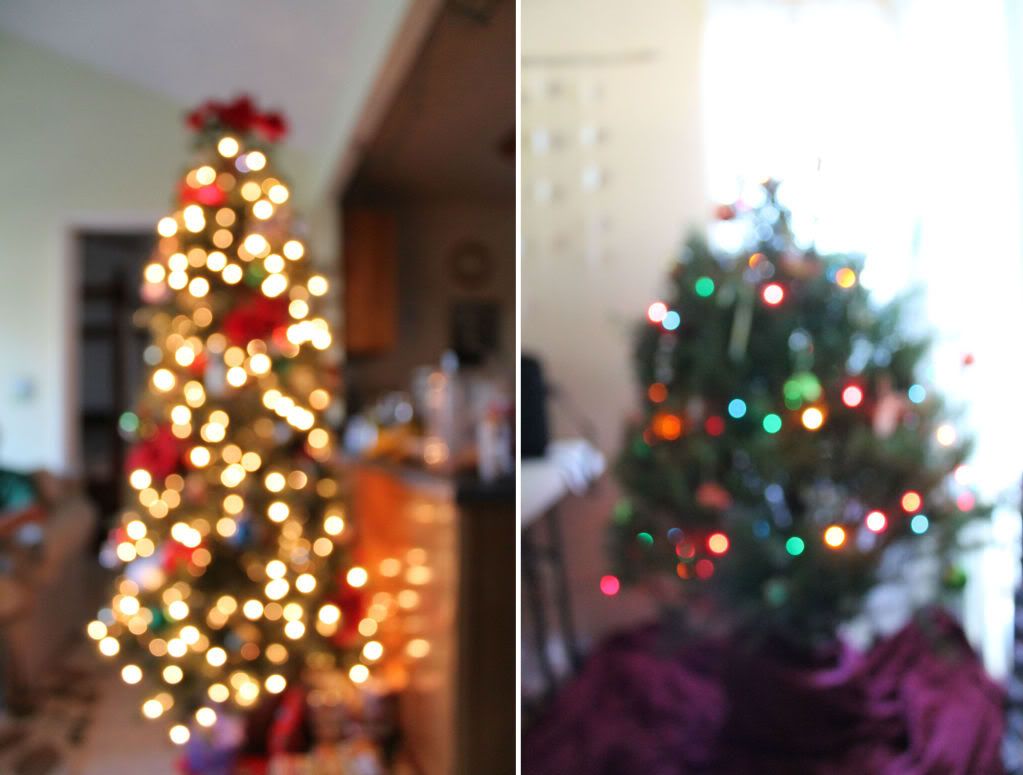 Meet Mr. Chubby Tree. I admit, I prefer my chubby, real Christmas tree to our slender fake one. It has truly transformed my Christmas into something even more beautiful. I never dreamed a real Christmas tree would be brought to us this year (in all honesty, it's a miracle we could even fit it in our bedroom). But God always likes to surprise us, doesn't He? (Oh, and so do wonderful friends!).

So that's my biggest Christmas dream come true thus far. I hope you've had a few little wishes come true yourself! Have a warm, cuddly Christmas Eve, my friends. May we all together celebrate the birth of our Savior, thanking Him for the continual blessings is pours into our overflowing cups.