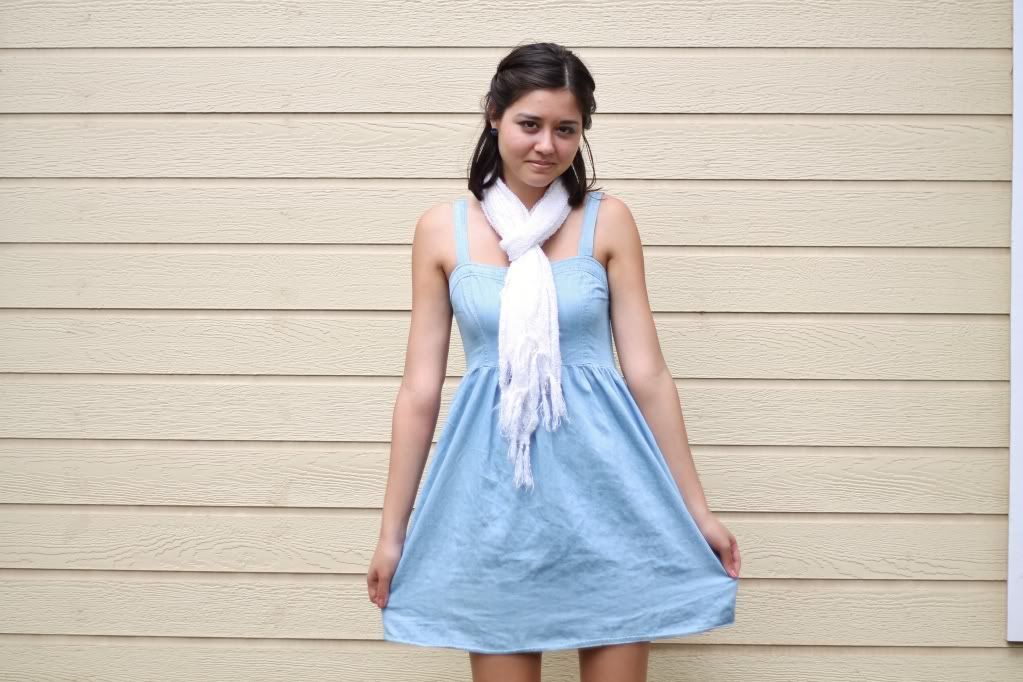 It had been a few weeks since my last thrifting adventure, and when the little sign with the words "Goodwill" plastered across it appeared up the road, my heart gave a bit of a leap. Of course, I had to concentrate on more important things at the moment, like driving. I maneuvered through the claustrophobic parking lot, managing to miraculously squeeze into a tight spot. Believe me, it was quite the feat.
Once we entered, I readily scoured the aisles, searching for a bulky, knit grey sweater. Sadly, none of the grey sweaters I found perfectly matched my criterion. However, while browsing through the dress rack, this blue dress flashed before my eyes for a moment. I pulled it out, noticed the tag was still attached, showed it to my mom, bought it, wore it at least once a week, and finally blogged about it.
Thoughts, my friends?
Oh, and I am contemplating starting a FAQ page for the blog; if you've been aching to ask me any particular questions, this is your time (i.e. what camera I use, my favorite drink, etc.).
Cheers.