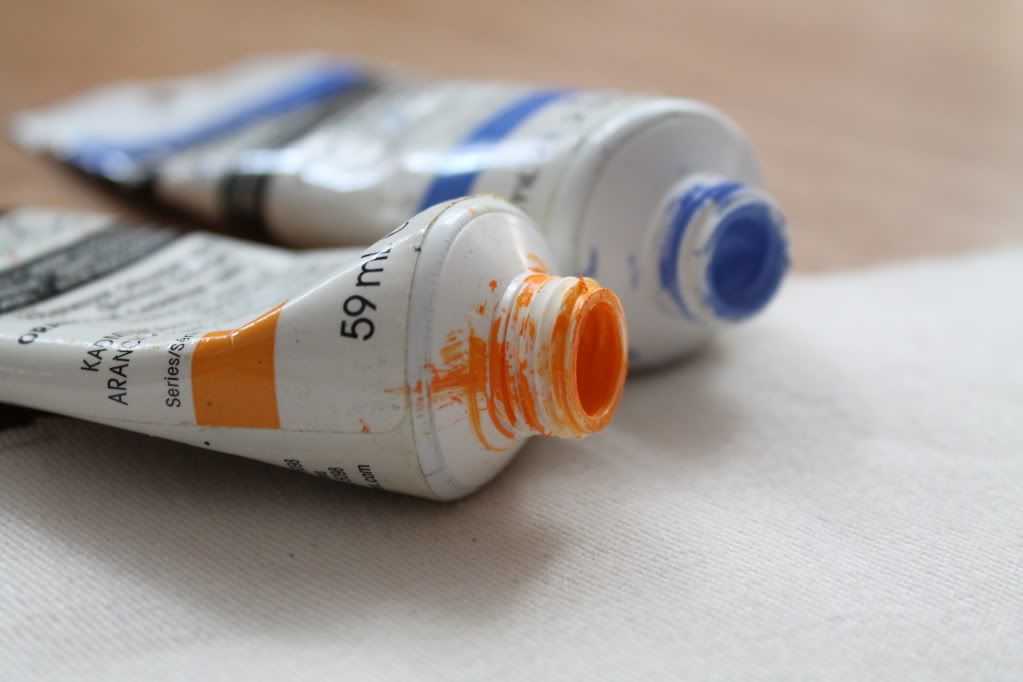 It was nearly midnight. What better time to begin a craft project? It took about three excruciatingly tense trips to the porch in order to fetch all of the necessary supplies. I believe every trip outside I stepped on the squeaky tile, the screen door screeched for some WD-40, and realized I had forgotten something about halfway back to my room. Finally, once everything was gathered, I commenced. One solitary blue feather in the center with two orange feathers surrounding it. It took longer then I had anticipated.
A few days later straps were added and the last stitches were sewn. Welcome to the world, my newest creation. It's a pleasure to meet you.
PostScript: The winner of the giveaway is
France Irish
. Please note, you have 48 hours to
email me
and claim your prize.